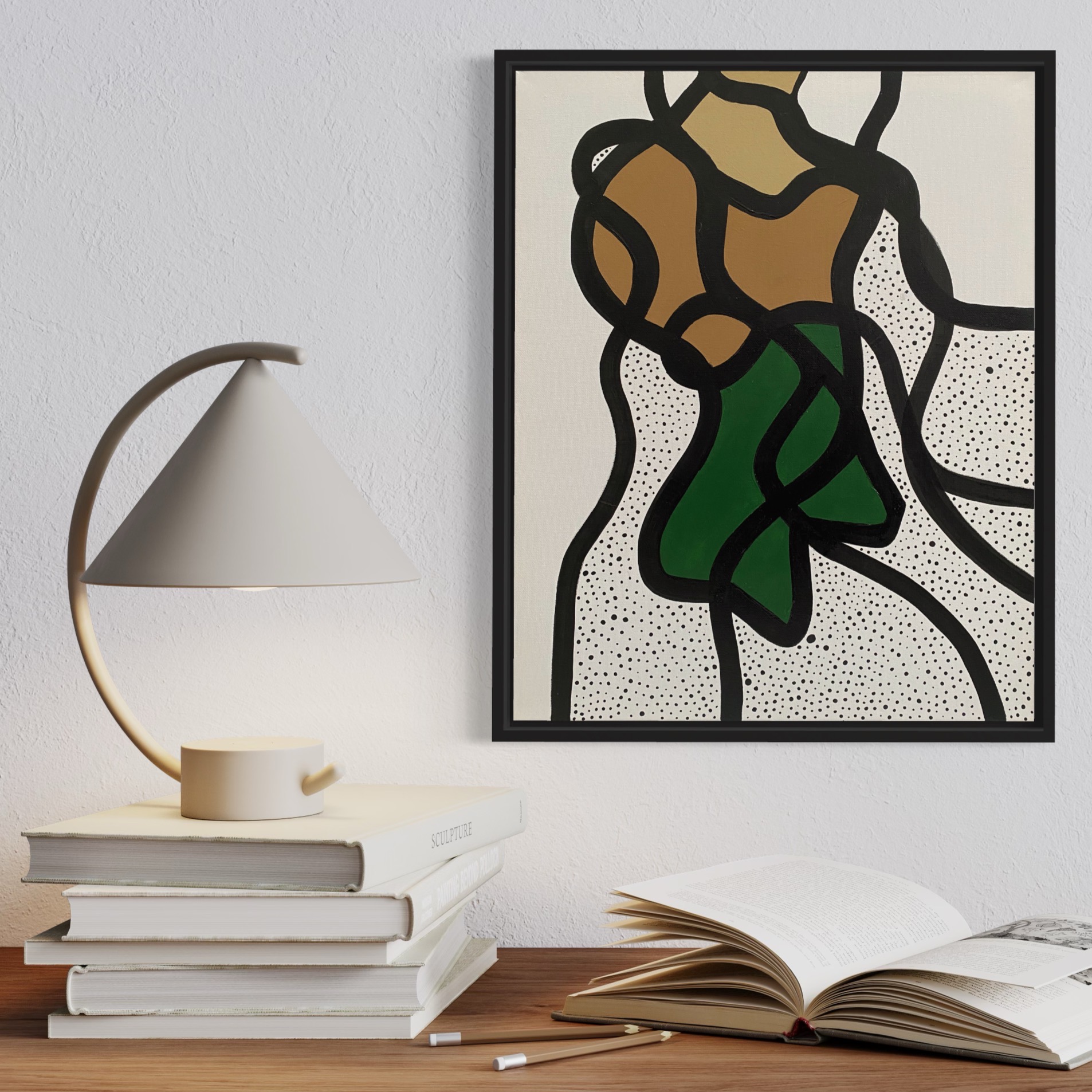 Portfolio Information
Created by:

Ayiana Viviana

Date:

January 1, 2023

Skills:

Mixed Media on Canvas
"Mother Figure"
16 x 20 inches
Acrylic paint and ink on stretched canvas.
I made this piece for my mom as a gift for her birthday.
The 6 different spaces under her bosom represent her 6 children. The seeds inside these spaces represent the seeds she's planted into her children through time, energy, love, and nurture. On her left shoulder is a smaller space, this one filled with fewer dots. That represents the son she gave up for adoption at 16 years old. She wasn't able to nurture and raise him how she did us, but there are still a few dots to represent the 9 months her body did.
What's cool about this painting is that when I started with my lines, I had no idea this is what it would turn into but as I started to paint it, the female figure started coming into focus. What I did know is that I wanted to make a painting for my mom. Funny how the brain works and it's one of my favorite things about neurographic art.