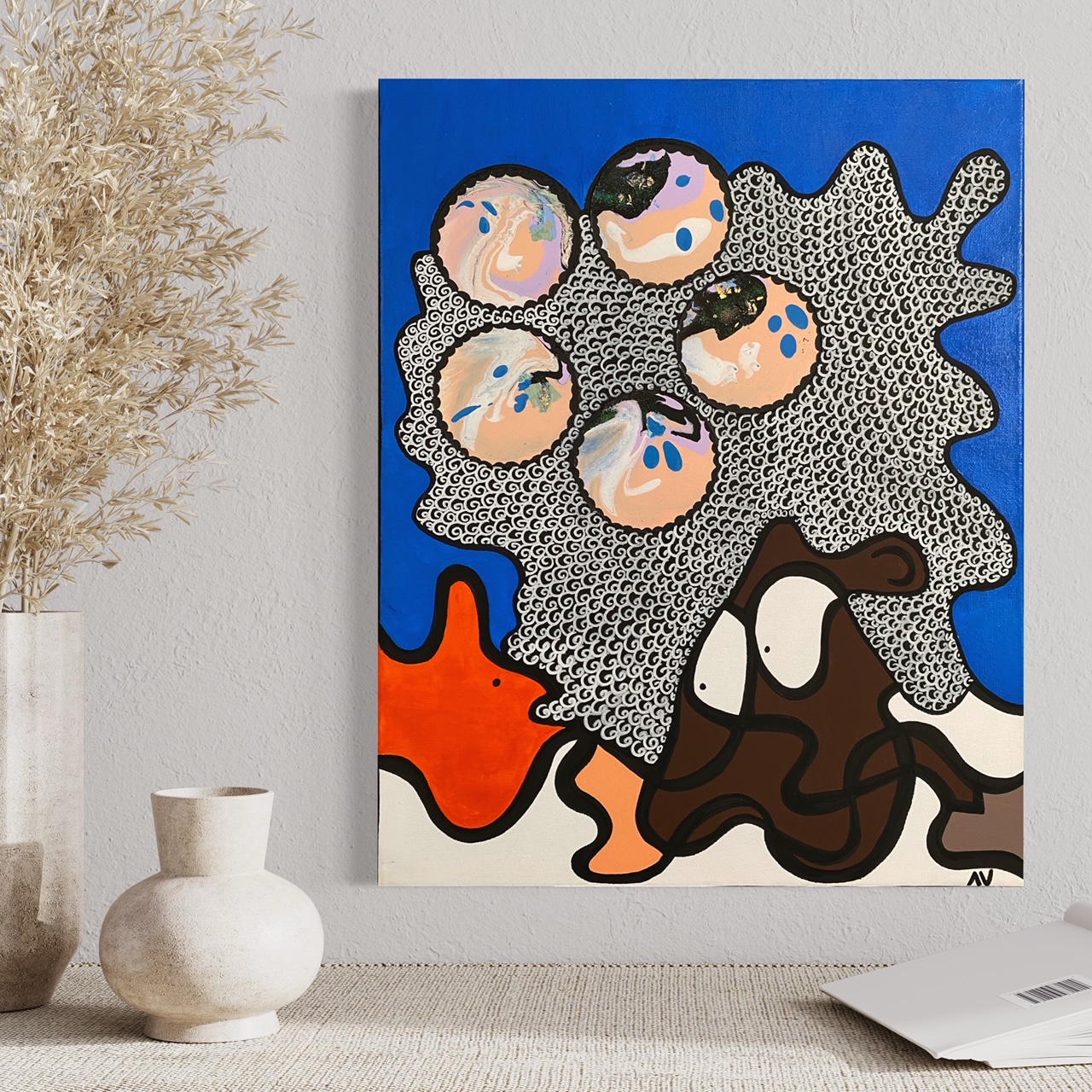 Portfolio Information
Created by:

Ayiana Viviana

Date:

November 4th, 2022

Skills:

Mixed Media on Canvas
The figure in this piece is holding a tulip in his mouth, an offering to the fish beside him. This figure is thoughtful and perhaps an environmental scientist, in love with the beauty of this world and looking for ways to save it. The images hidden inside of his afro, represent what his mind dwells on almost always. In his daydreams, he finds ways to save this dying earth, her oceans and her creatures. And in his overzealousness to express his love and adoration for the fish, he brings it a tulip. Something that not only does the fish have no practical use for, but also something that when taken from its natural habitat, is hence killed.
This piece is an invitation to consider how we love, why we love, and ways we can better express and communicate it with those we are giving the gift to. To love someone is to healthily be in service to them and to find ways that are not only perceptions of how we believe they want love but makes them in actuality, feel loved.
Love Better
16 x 20 inches
Acrylic paint and ink on stretched canvas.