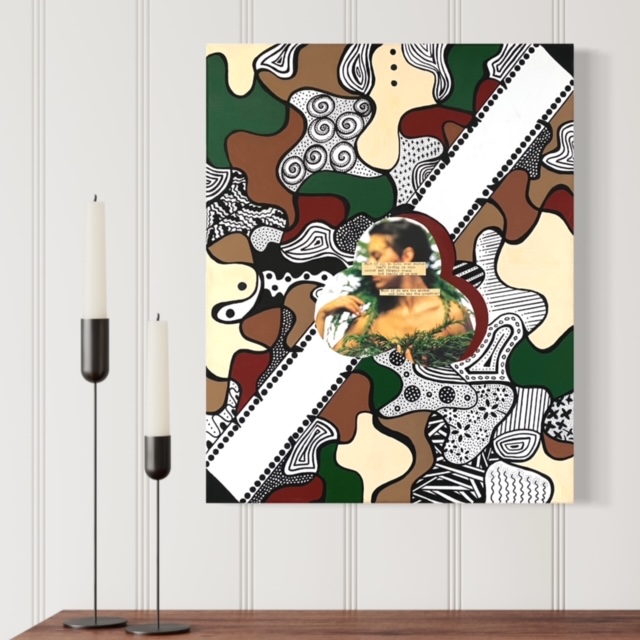 Portfolio Information
Created by:

Ayiana Viviana

Date:

October 6th, 2022

Skills:

Mixed Media on Canvas
"Coming Into Focus" is an expression of self-love coming into fruition in ways not experienced before. It is the personal understanding of what it truly means to be comfortable with and love ourselves; not arrogantly or selfishly but with full confidence and knowledge of who we are within.
For some, the journey comes in waves, hence the repetitive lines used throughout this piece to represent the roads we travel to arrive at a place of self love. Floral elements represent the blooming of self and circles in this piece are symbolic of the myriad of experiences that aid or maybe hinder this goal.
Slowly and surely… it all comes into focus.
"Coming Into Focus"
16 x 20 inches
Acrylic paint and ink on stretched canvas.